Oaxacan Artisans Collection
Our Oaxaca Collection is a unique celebration of the talented artisans who make up the countless villages and cities of Oaxaca, Mexico. Every piece in our collection is handmade with an emphasis on honoring Oaxaca's culture, people, and biodiversity. Our artisans create their products using a variety of ancestral techniques that have been passed down through generations. The end result is a curated selection of timeless and diverse pieces that you can be proud to own and pass down through your own family. Our commitment is to purchase our products directly from the artisans in Oaxaca so that they may benefit from their profession and preserve the importance of the culture they have worked so hard to maintain.
Vendor:

Regular price

From $20.00 USD

Regular price

Sale price

From $20.00 USD

Unit price

per

Vendor:

Regular price

From $9.00 USD

Regular price

Sale price

From $9.00 USD

Unit price

per

Vendor:

Regular price

Sale price

$27.00 USD

Unit price

per
Mezcal Macurichos
With a strong focus on community, Mezcal Macurichos employs numerous neighbors and is one of only a handful of distillers in the area who still produce using Ancestral methods, including clay pot stills. Gonzalo and his brothers cultivate their own diverse fields of agave—planting from seed and reforesting the diminishing wild agave populations—and use exclusively organic farming practices with love and respect. 
To enjoy a bottle of Mezcal Macurichos visit Tahona Mercado, proud carriers of Mezcal Macurichos and Casa de Chocolates chocolates.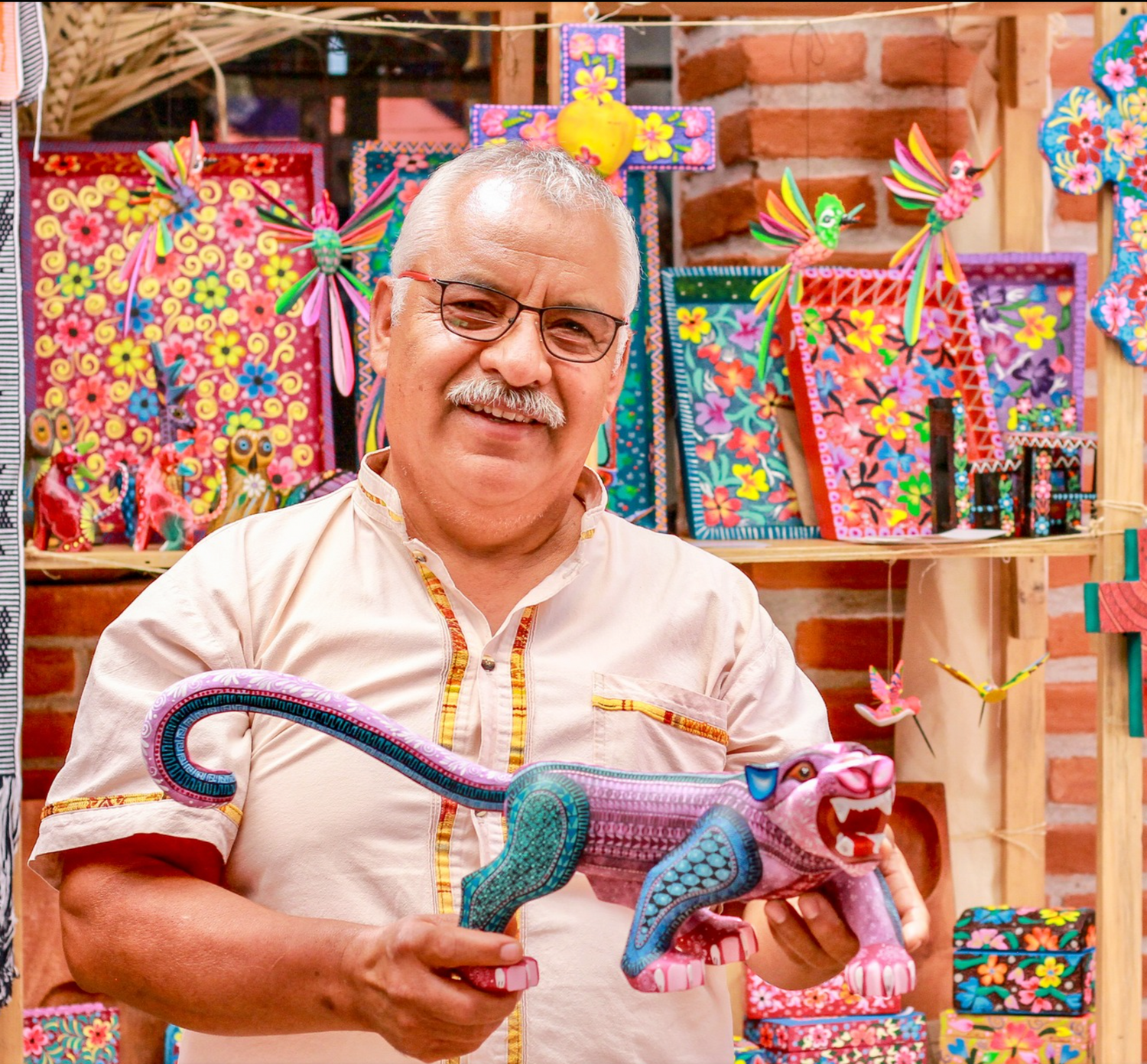 COLORES DE COPAL
Colores de Copal is family run workshop located in San Martín Tilcajete, Oaxaca, Mexico, where the Fuentes Pérez family continues the centuries-old tradition of wood carving. Led by Martin Fuentes Melchor, their skilled artisan, the workshop breathes life into copal wood, creating vibrant and fantastical creatures. From farming to wood carving, Martin seamlessly transitions between his agricultural duties and the meticulous craft of carving intricate wooden figures. Through the evolution of techniques and materials, Colores de Copal combines traditional rustic finishes with modern elements, showcasing their unique artistic expression. Perla, Martin's daughter, carries on the family legacy and innovation, introducing a home decor line that reflects their expertise in carving and painting. Colores de Copal invites visitors to experience the magic of their workshop, while their social media presence connects art enthusiasts worldwide with the rich tradition and vibrant creativity of Colores de Copal.
Artesana Alberta
Artesana Alberta, a true master of her craft and a second-generation pottery maker, skillfully creates these Copitas de Mezcal, showcasing her exceptional talent and unwavering commitment to preserving the legacy of her village. Her remarkable creations have garnered acclaim and recognition, gracing the walls of museums and captivating audiences in museum exhibits across Mexico.