Our Story
Nuestra Historia 
Welcome to Casa de Chocolates, where the rich flavors and culture of Latin American meets the delectable world of artisanal chocolates and desserts. Since 2012, our journey has been one of passion and creativity, rooted in the heart of Berkeley, CA. As the Bay Area's very first Latin American–inspired chocolate shop, we've embarked on a mission to craft exceptional chocolates that reflect our love for Latin America's culinary artistry and aesthetics.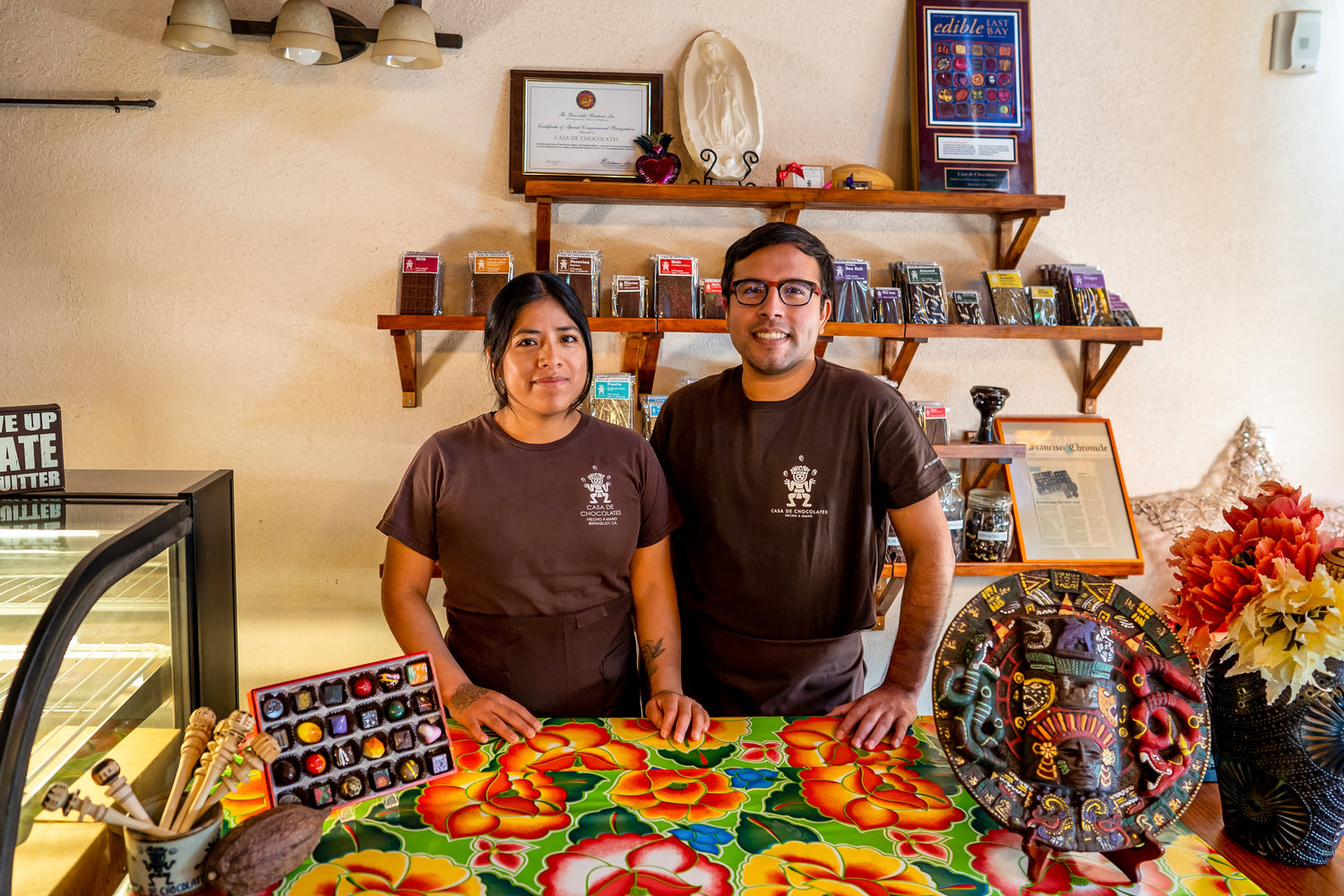 In the heart of our vibrant community, Jesus Chavez and Linda Sanchez have stepped into the spotlight as the new co-owners of Casa de Chocolates. With a profound connection to our history, they've embraced the opportunity to continue the legacy that began with Amelia Garcia and Arcelia Gallardo's vision. From our humble beginnings on Ashby Avenue, we've thrived by blending the essence of Mesoamerican chocolate traditions with modern, creative flavor pairings that spark joy.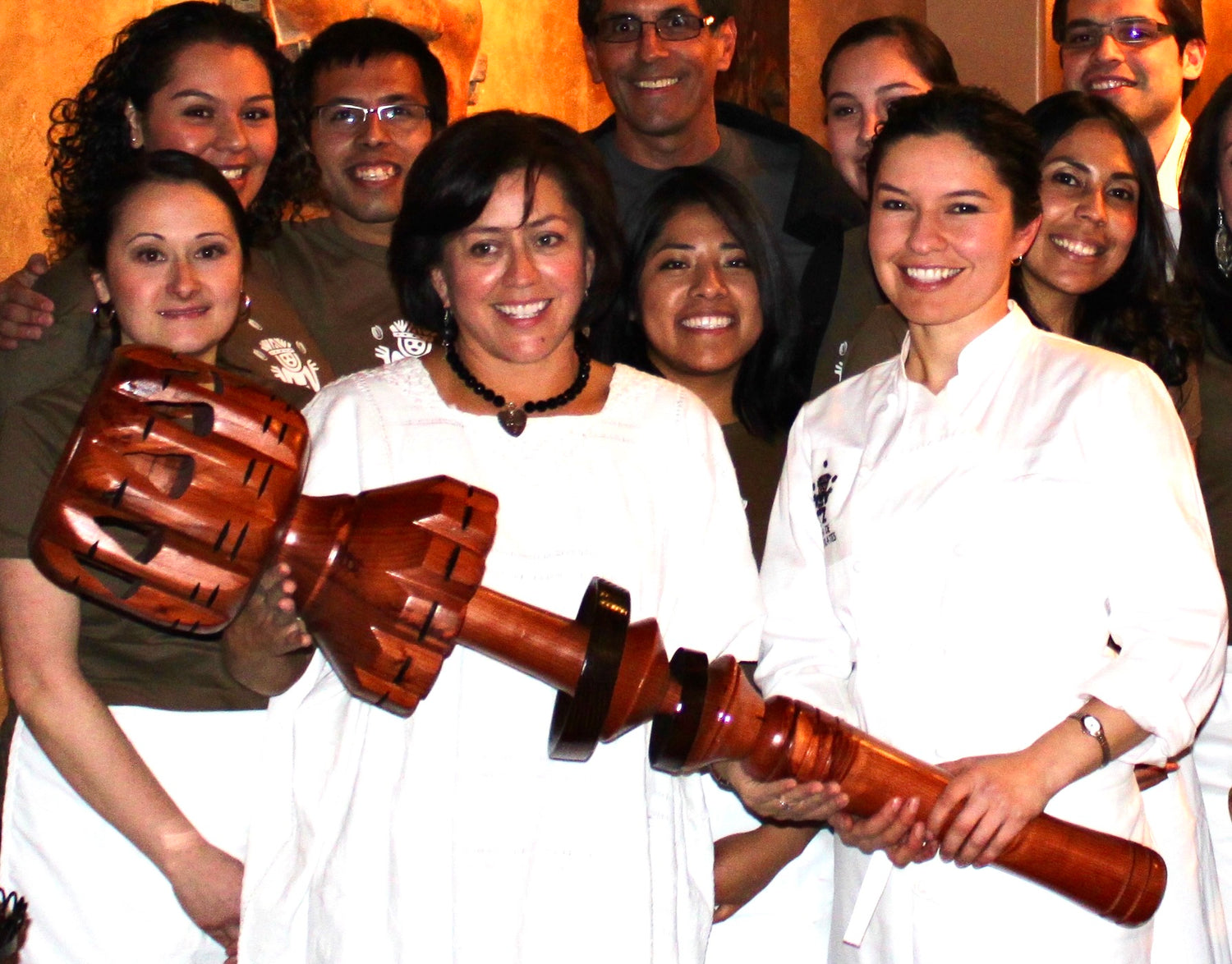 Linda and Jesus have been an integral part of our story from its inception. Their journey started as eager UC Berkeley undergraduates who joined us as volunteers when Casa de Chocolates was just a pop-up venture. Over the years, they've cultivated their skills and passion within these very walls.
From the traditional molinillo to the modern kitchen, Casa de Chocolates has evolved while cherishing its heritage. Departing owner Amelia Garcia takes pride in our journey's continuity, as the torch is carried by stewards hailing from the local immigrant, Latinx, LGBTQ+ and Indigenous communities. This ensures that our family-owned spirit endures, preserving the essence of chocolate's history while celebrating the vibrant Latin American culture that has shaped us.
As the baton passes, we will continue to embrace this new chapter with gratitude and enthusiasm. Our commitment remains steadfast: to honor the Indigenous roots of chocolate while sourcing the finest sustainable and organic ingredients when possible. Collaborating with kindred spirits who share our values, we're excited about the growth that lies ahead.
To Our Cherished Customers
we extend a heartfelt gratitude for supporting our small business. Your unwavering support has been the cornerstone of our journey, igniting our passion and fueling our creativity. With each delectable creation that graces your palate, you become part of our story – a story that celebrates diversity, resilience, and the sheer pleasure of indulgence.